The Climate Contest provides a hands-on engaging learning opportunity for student teams to not only build an understanding of climate change, but also to encourage them to address their concerns through a commitment to collaborative action. Student teams are required to document their progress and create a 3-to-5-minute digital story video to share how they have taken action to address climate change in their homes, school, or community. Learning about climate issues and actions that are locally relevant and personally meaningful have been shown to have a long lasting positive impact on students' hopefulness towards their future and the future of our planet.
The Climate Contest Teacher Mentor Guide and the Climate Contest Student Guide provide detailed information on the contest rules, instructional integration, project planning, and practical digital story making tips, as well as resources for teacher mentors and students on topics such as action project brainstorming, video techniques, and completing the contest submission form.
A Climate Contest Information Session was held on Wednesday, April 14 to review contest details and answer teacher questions. View the Information Session recording here.
Steps for Participating in the Climate Contest
Review the Climate Contest Teacher Mentor Guide and Climate Contest Student Guide.


Each student team must have a Climate Contest registered teacher mentor from an eligible school. Teacher mentors can register here. The specific student teams, project topics, or contest submissions are NOT due at registration. Registration for the Climate Contest indicates teacher support and student interest in participating in the Climate Contest.


Check out the New Jersey Student Climate Summit recordings which highlight climate impacts in New Jersey, other climate change topics, and many ideas for how to take climate action.


Form student teams of no more than 12 students (ideal number 5 or 6) and brainstorm, research, design, and implement a climate action project of your choosing. All project much culminate in a tangible outcome. This can include:



√

A physical change to the environment


√

A reduction in a factor that contributes to climate change


√

Increased awareness of the climate crisis among a target audience


√

Civic engagement in local or state policy making related to climate change


√

Presentation of research findings on a local climate related issue that informs decision-makers


√

An application for a current grant opportunity related to addressing climate change

Questions regarding eligible student projects can be emailed to:
njstudentclimatechallenge@sustainablejersey.com


Refer to the Frequently Ask Questions and Additional Resources Google document for up-to-date information on the contest and supplemental instructional resources, recommended websites, and sample lesson plans.


Submit your Climate Contest entry online via a Google Submission Form by 11:59pm on Thursday, June 11, 2021. View a PDF copy of the form here. The form requires your team to share more information about how your action project is linked to climate change and the inspiration behind it, provide a project summary, and upload your video. Digital stories videos should include video clips or pictures of your team members participating in the action project to document its completion.
Submission Review Process and Awards
Each entry will be reviewed and evaluated by a panel of judges that includes educators and representatives from non-profits, state agencies, and the partner organizations. Entries from student teams comprised of students in grades 6 – 8 will be placed in the Middle School category and student teams comprised of students in grades 9 – 12 will be placed in the High School category. Please see the Official Rules document for additional contest details.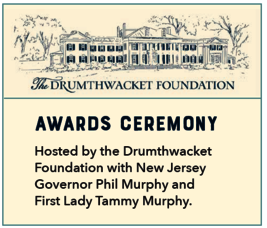 First, second, and third place winners in a Middle School and a High School category will be selected. Winners will be notified in August 2021 and officially announced at the Awards Ceremony in September 2021. Schools with winning submissions will receive a grant to support their climate education initiatives.
1st Place: $2,500 school grant
2nd Place: $1,000 school grant
3rd Place: $500 school grant
Useful Links
Climate Contest Official Rules
Climate Contest Teacher Mentor Guide
Climate Contest Student Guide: PDF Version or Word Version
Digital Storymaking Tips for Students Video
Student Consent and Release Form
Contest Entry Online Submission Form (view pdf version here)
Frequently Ask Questions and Additional Resources
Questions?
Email: njstudentclimatechallenge@sustainablejersey.com

New Jersey Student Climate Challenge Partners