Sustainable Jersey Energy Grants Cycle
---
Thank you to all of the school districts and municipalities that submitted an energy grant application in the 2021 Sustainable Jersey Grants Program cycle funded by the Gardinier Environmental Fund. Applications were due November 5, 2021. Notifications of funding decisions will be sent out to the grant contacts listed on your application in mid-January 2022.

If you still need to submit the Grant Authorization resolution or letter for your application, please note that it is due by December 3, 2021. You can read more about this requirement in the Application Information Packet and download either a Sample Grant Resolution or Sample Grant Letter.

You can sign into your grant account and upload the document directly into the application.

Submit Grant Authorization Documentation

Note: this link will not allow new applications to be started--only applicants who have completed Sections One-Three of the grant application that was due 11/5/21 have access to the grant portal.

If you have any questions, please do not hesitate to reach out to Kaitlyn Vollmer at vollmerk@tcnj.edu or at 609-771-2189.

&nbsp

This Grants Program cycle is funded by: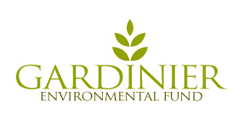 If you have questions, please contact grants@sustainablejersey.com or 609-771-3189.
The Grant Management System is provided by WizeHive